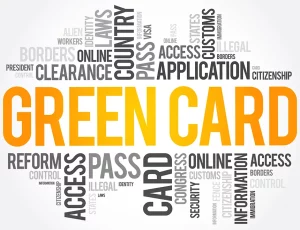 Marriage-based petitions: Pérez Law is dedicated to assisting couples navigate the complicated process of obtaining permanent residency for their spouses. Marriage does not automatically provide immigration status to a spouse. Couples must first prove that their marriage is valid by providing extensive documentation.
Parent, child, and sibling-based petitions: Uniting families is what Pérez Law is about. Obtaining residency for a family member is not as simple as filing a form. Instead, it is a lengthy process of providing documentation to prove the relationship and an ability to provide for the new immigrant. Pérez Law is committed to providing the support and knowledge to achieve this goal.
Fiance(e) petitions (K1, K2, K3, K4): Love happens everywhere in the world. Pérez Law is here to help you bring your fiancé(e) to the United States so you and your love can start your new lives.
Consular process: Obtaining a visa from a US consulate abroad is no easy task. Pérez Law helps you navigate this process to bring your family member home to you in the United States.
Adjustment of Status: Through this process, Pérez Law works with you to obtain the documentation needed and provides representation at USCIS so you can obtain your lawful permanent residency without having to go abroad.
Waivers: These were created by Congress to help certain people who are family members of US citizens and lawful permanent residents obtain "pardons" for certain immigration violations so they can continue through the process of obtaining a lawful immigration status in the United States. Pérez Law provides a case-by-case analysis of the documentation required for your family member to obtain this benefit so they can continue in the process of obtaining a lawful immigration status.